The 14th annual Water Canada Summit, our contribution to the blue economy of the water industry, has concluded. Like all our events, we hope it leaves a lasting impression on the #waternerd community. The following post is written by a young professional, Emilie DeRochie, who had the opportunity to attend both the Summit and Downstream event, courtesy of Students On Ice. In her own words, Emilie encapsulates the spirit of the event, providing a personal perspective on its impacts. We love sharing good news, and there's no better news than hearing from someone who has directly benefited from the programs we facilitated!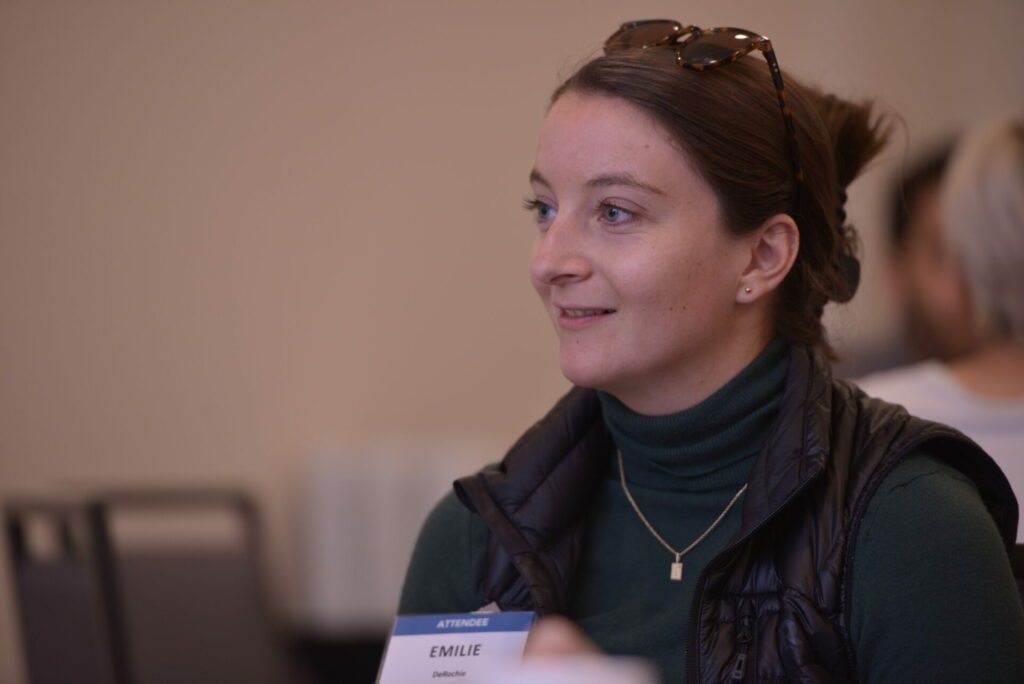 By: Emilie DeRochie
I had the great pleasure of meeting SOI Foundation's Blue Futures Pathways team back in the spring of 2022 when they visited the River Institute on their journey across the country to learn about Canada's Sustainable Blue Economy. After learning about the Blue Futures Pathways program, I took part in a project management workshop. Our teams stayed in touch and collaborated on youth-focused components of the River Institute's Great River Rapport Initiative.
Earlier in June, I had the opportunity to attend the Water Canada Summit in Ottawa, thanks to SOI Foundation's partnership with Water Canada. At the event, I learned a lot about water infrastructure, wastewater and stormwater management.
At the River Institute in Cornwall, ON, my role is being the River Strategy Coordinator, and an educator. I also teach a course in the Environmental Technician program at St. Lawrence College in Cornwall and wastewater management is a career pathway for many students who complete this program. The conference was a valuable opportunity for me to learn more about this career pathway and, more generally, what takes place in this sector because I teach potential future operators. I even brought home resources from the Environmental Operators Certification Program that I can share with students to help in their professional development.
Being from a research institution, it is important for me to understand what recent innovations exist to address the issues we identify through our research. As someone who is used to conferences that are focused more on the research and conservation side of water, I was surprised to learn about some of the innovative technologies showcased at the conference. One such innovation was a gel brick that absorbs phosphorus and other nutrients in stormwater drains – this blew my mind! All of the technologies that were presented provided some hope that we can protect water for generations to come.
In working to facilitate the River Strategy, which is a framework for inclusive and equitable communication and collaboration on the Upper St. Lawrence River, the Canada Water Summit was great to continue expanding my network and tell others about this initiative, as well as all the great work taking place at the River Institute.
The Water Canada Awards dinner was a particularly exciting event as I not only got to celebrate and learn about award-winning work taking place in the sector, but also enjoyed the dinner with long-time River Institute partners Kat Kavanagh of Water Rangers and Chloe Lajoie of Watersheds Canada. I also met new friends at dinner, who I am now connected with on channels such as LinkedIn. It's not often that I get the opportunity to visit with friends from the water sector outside of formal meetings!
I also had the opportunity to attend the Downstream networking event for students and young professionals. This was an awesome event to meet water industry leaders, current water sector students and other young professionals. This event demonstrated that there is no single pathway for working in the water sector and that many opportunities exist. A memorable quote from this event was, "working in the wastewater industry is a recession-proof job," which is something I didn't fully realize before and will be sure to share with my students in the Environmental Technician program. I hope to attend more events like this in the future!
This is a guest blog post by Blue Futures Pathways partner Emilie DeRochie of the River Institute. Blue Futures Pathways, a program led by the SOI Foundation, connects young people across Canada to opportunities and resources within the Sustainable Blue Economy. Learn more at http://bluefuturespathways.org