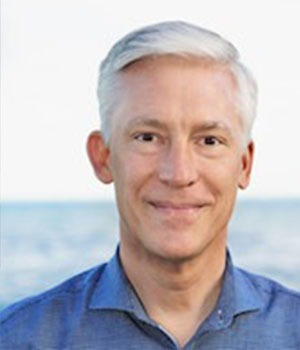 Stephen Braun
Stephen has over 30 years of water resources, consulting engineering, and product development experience. He is past president of the Canadian Water Resources Association (CWRA), is a principal water resources engineer at Matrix Solutions Inc., and is a founding partner of CB Shield Inc., a clean tech firm that develops and manufactures stormwater quality treatment devices..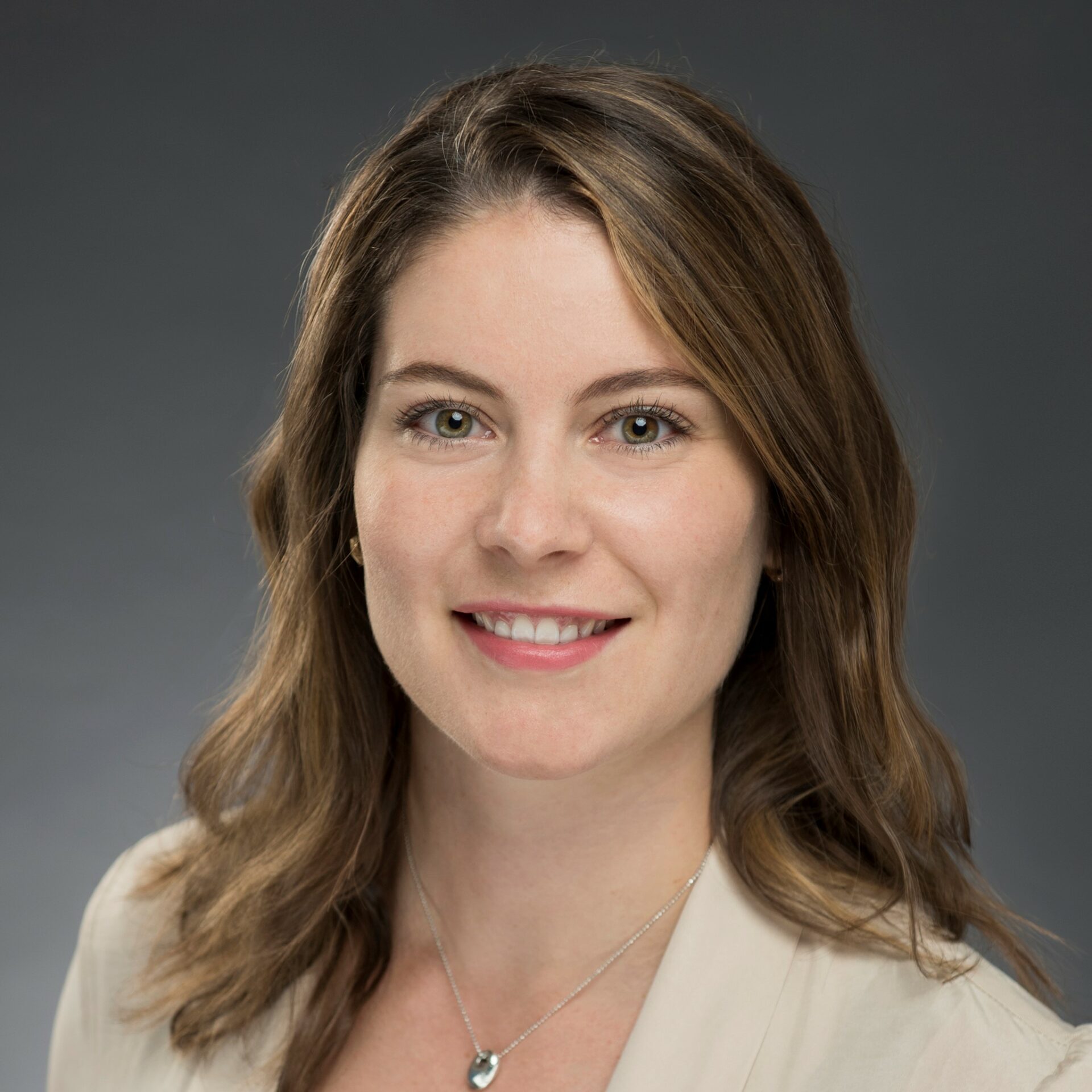 Melissa Dick
Melissa is a management consultant with Esri Canada with over 10 years of comprehensive experience in program development and management across diverse sectors, including academia, government, non-profit and private sectors. She focuses on leveraging technology solutions to support business needs and optimize processes. Her expertise spans GIS, mapping, CRM software, and data dashboards. With direct experience working at all levels of government and as an advisor to water technology companies, Melissa applies a collaborative approach to working with organizations. Her methodology involves identifying needs, designing and developing new programs, and implementing strategies that streamline operations, expanding user engagement and maximizing resource efficiency. Melissa has published articles in peer-reviewed journals and industry magazines on technological innovation for improved water resource management, monitoring techniques for at-risk salmon populations, and multidisciplinary approaches for developing sustainable solutions.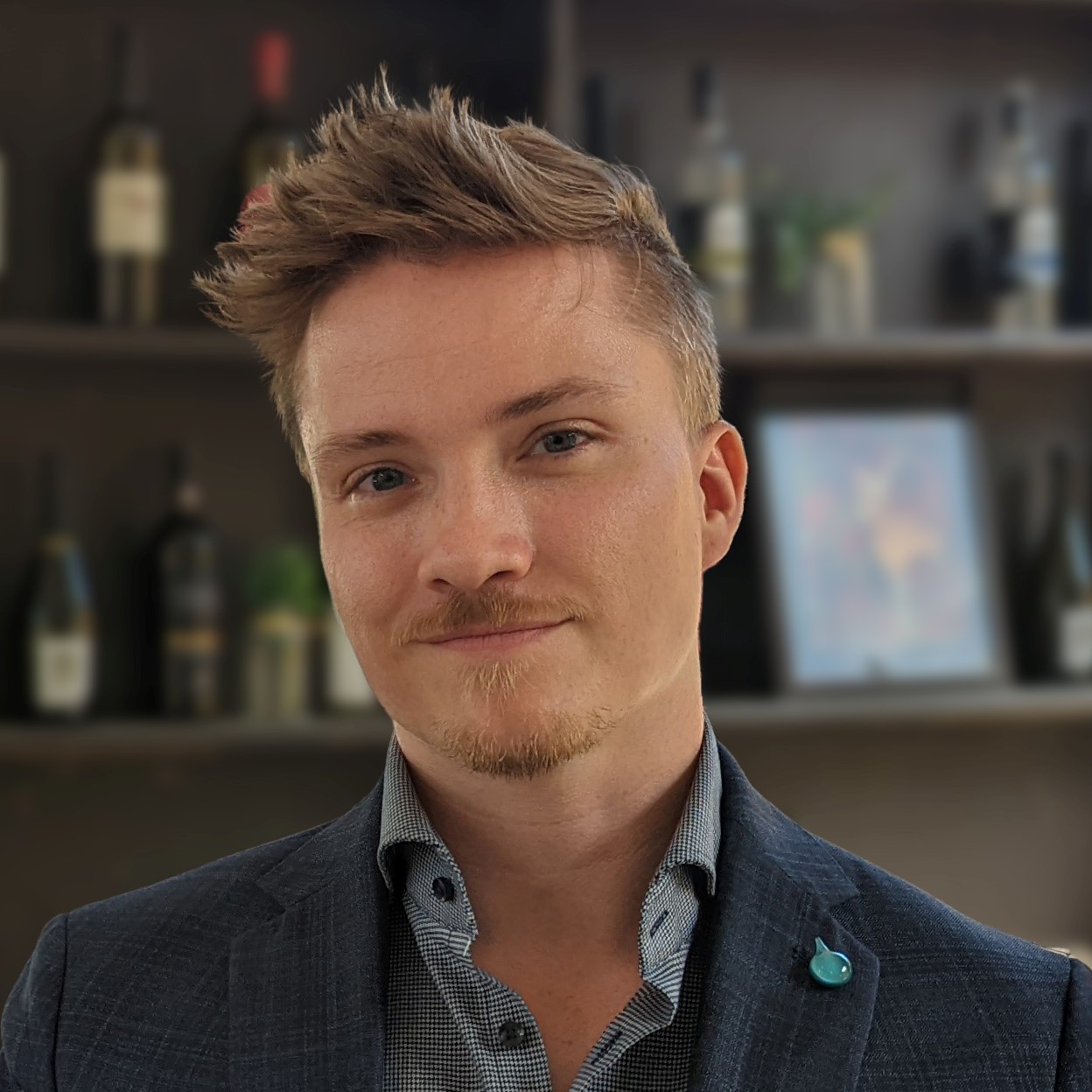 Gregary Ford
Gregary is the director of Water Programs with Swim Drink Fish and executive director of the Niagara Coastal Community Collaborative. Gregary has built his career on bridging connections between people and water. As a board member and advisor of numerous environmental groups, Gregary continually advocates for cross-sector collaboration in the water industry in North America. Operating at the confluence of science, storytelling, and innovative new technology, Gregary works within the industry to better achieve collective impact through the amplification of local action.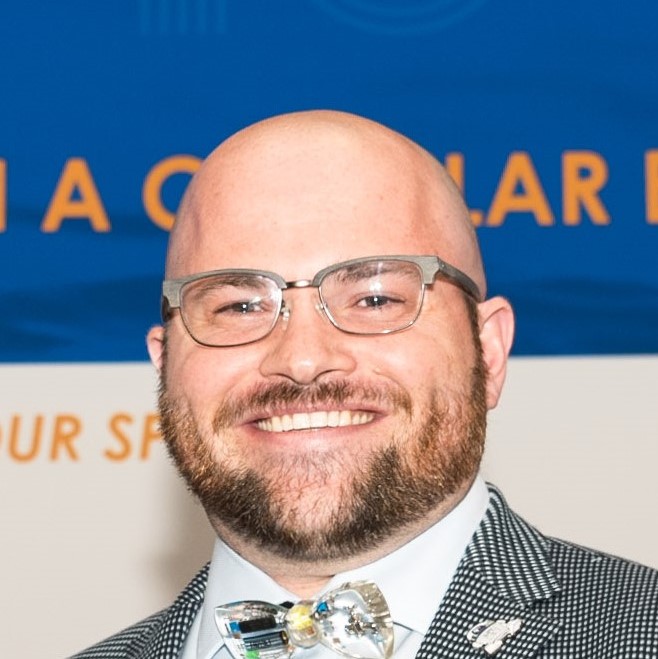 Jon Grant
Jon has been at the forefront of Smart Water throughout his career. He leads commercial efforts at SENTRY meaning sales, marketing, and growth. In one line, Jon has helped companies generate early success and leverage that into ongoing growth. He translates complex concepts in the water sector to client needs. He led the growth of an AI company in the water sector, winning contracts on multiple continents. Through working with multiple clients Jon developed tailored go-to-market strategies and local, regional, and multinational partnerships. Earlier, Jon oversaw research of the water sector in Ontario and supported Ontario water technology companies to grow through export. He has an undergrad from Cincinnati and graduate degrees from LSE and Dundee (with coursework at IHE-Delft). In his spare time, he is on a number of boards and committees in the water sector as well as coaching a women's rugby team.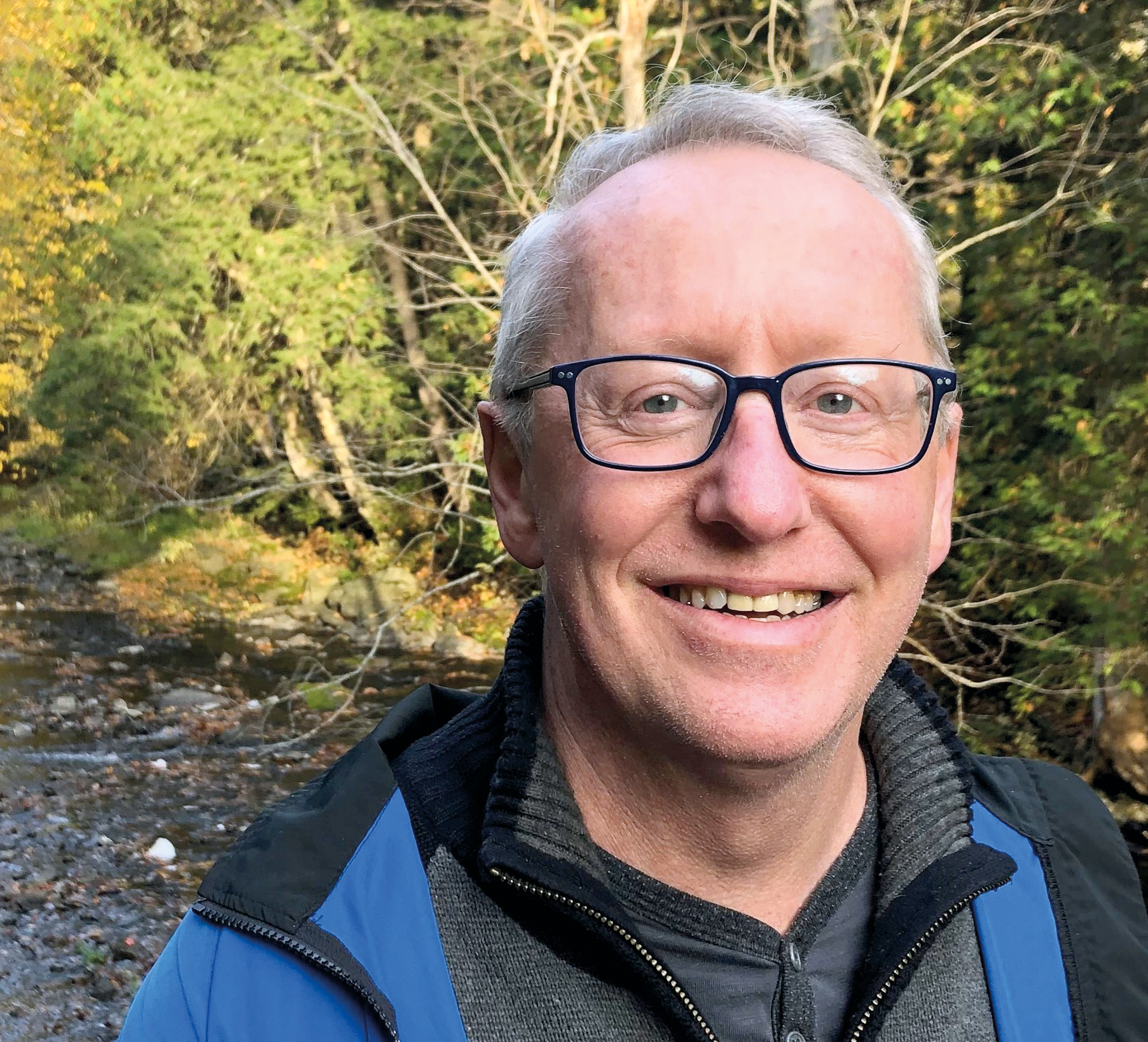 Robert Haller
Robert is the executive director of the Canadian Water and Wastewater Association. He started with the CWWA in May of 2012 after 20 years as a senior municipal administrator where he oversaw several infrastructure projects including a new wastewater treatment facility. Robert holds a BA in Geography from Carleton University and a Masters in Public Administration from the University of Western Ontario where his work focused on water policy following the Walkerton tragedy. Robert has served on the Source Protection Working Group for the St. Lawrence River and has served on the Municipal Advisory Panel to the Ontario Clean Water Agency. He feels his work as a municipal town manager has made him a jack of all trades when it comes to municipal government and provides him the credentials to speak on behalf of municipal utilities across Canada.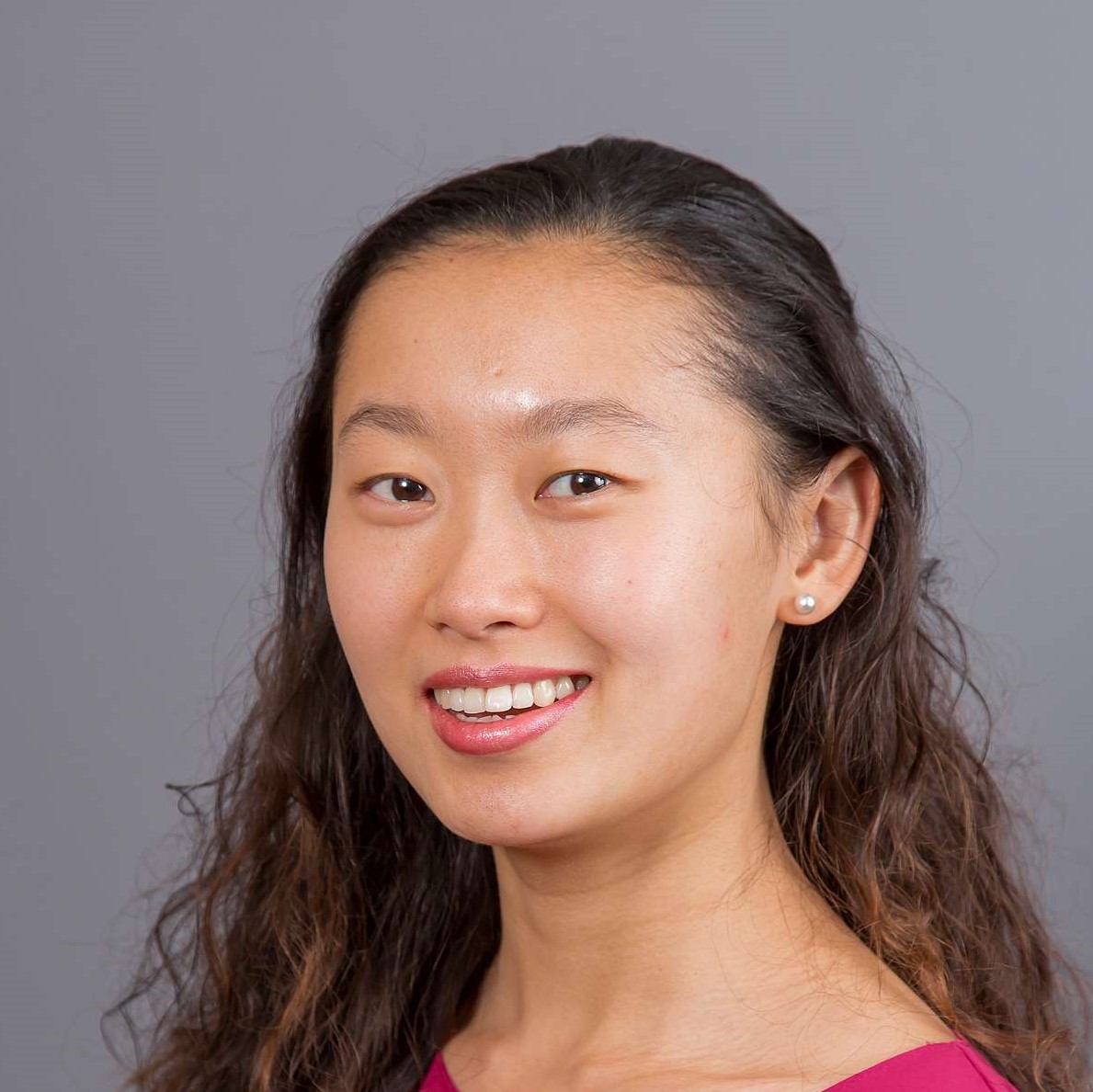 Linda Li
Linda is an Environmental Engineer with Dillon Consulting who specializes in water and wastewater treatment system design and construction. Linda conducted her Master's research on the sustainable treatment of wastewater in resource challenged regions. Since beginning her career in consulting, she has served both Canadian and International clients. She has been heavily involved in complex and multidisciplinary projects in both the public and private sectors. Most recently, Linda has been supporting the pharmaceutical industry with wastewater management and water reuse. Linda has been a dedicated volunteer with several water associations. She currently serves on the International Water Association's World Water Congress Programme Committee where she represented Canadian Water and Wastewater Interests in Copenhagen recently. As a Young Professional who is passionate about knowledge sharing, Linda has been a guest lecturer at Ryerson University and a past panelist at University of Toronto on multiple occasions. Outside of work, Linda enjoys backpacking, rock climbing, and exploring food and cultures.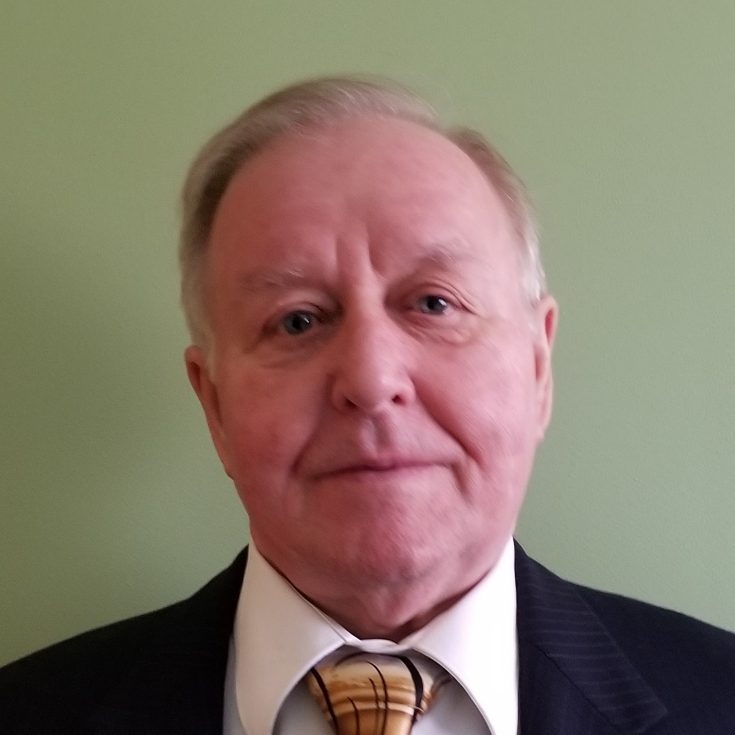 Michael Lywood
Michael is principal water services engineer at Wood. He has over 40 years design, construction, and operations experience in the water and wastewater industry, in both the municipal and private sectors. Michael has directed numerous projects in Canada, the U.S., and the Caribbean and has developed strategic plans for the restructuring and reengineering of water and wastewater utilities. He holds a BSc in Chemical Engineering from Queens University and an MBA from McMaster. Michael is currently the president of the Canadian Association on Water Quality and together with the CWWA is looking forward to hosting the International Water Association's World Water Congress & Exhibition in Toronto in August 2024.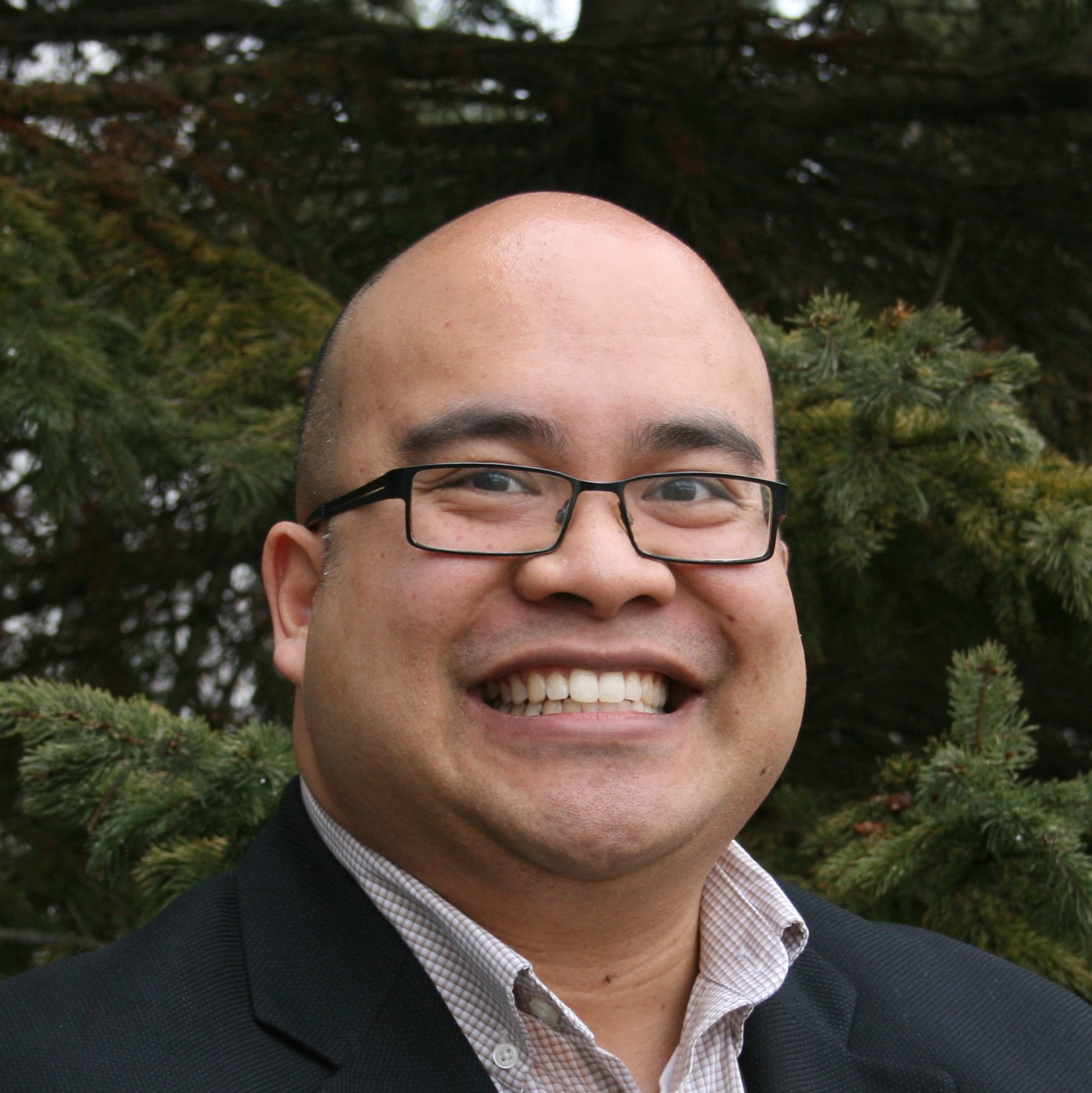 Eric Meliton
Eric is the manager of the Sustainability Office at Wilfrid Laurier University. Eric is a thought leader and industry conduit with over 15 years of strategic experience, which includes analyzing cleantech trends, execution of corporate social responsibility objectives, and strengthening of stakeholder and governmental relationships. Eric's role is to provide sustainability leadership in a collaborative, multi-campus environment in both Waterloo and Brantford. The Sustainability Office supports the exceptional employees, students, researchers, and educators to maintain Laurier's reputation as a sustainability leader and a world-class institution known for its rich student experience, academic excellence, and global impact.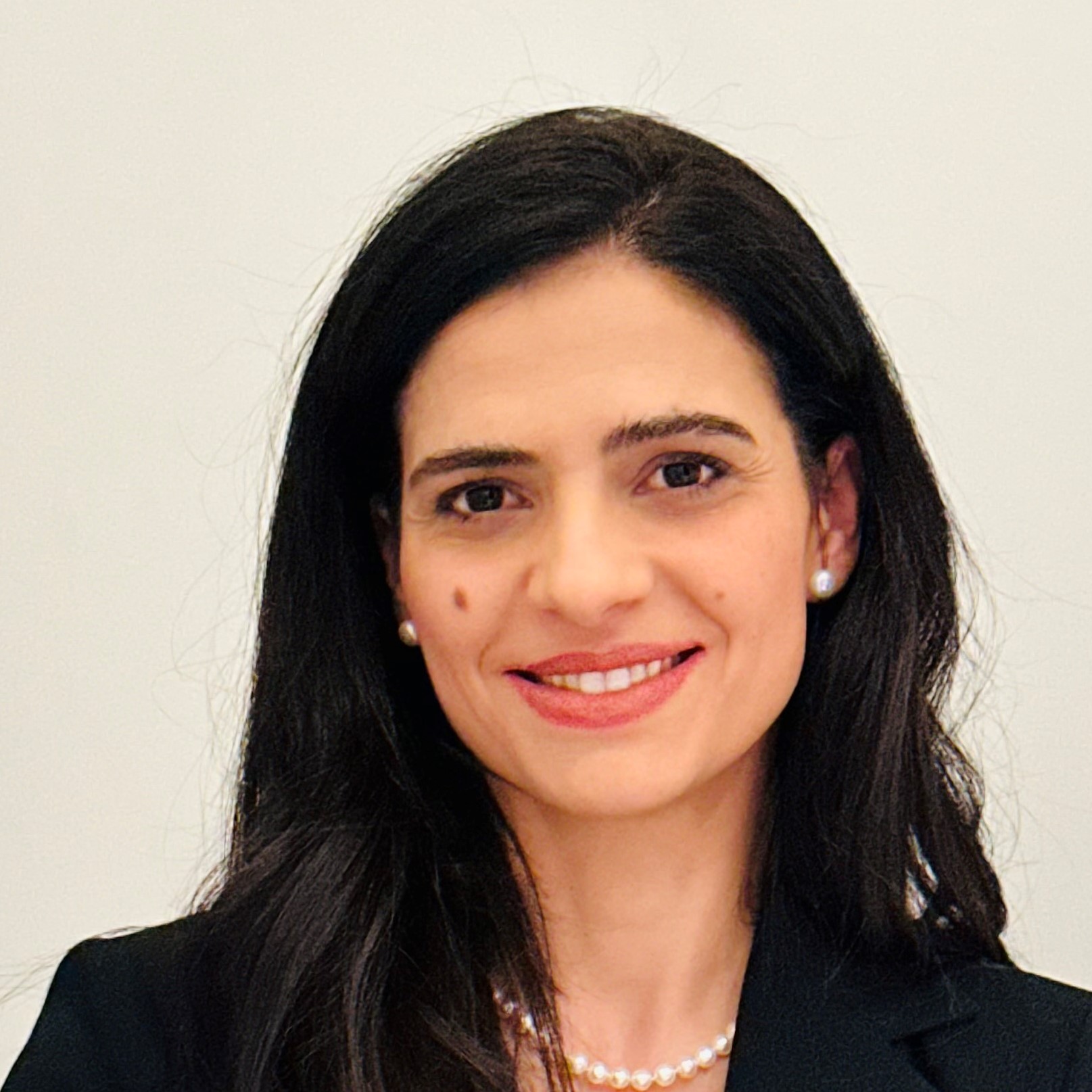 Ranin Nseir 
Ranin is a project manager of the Inflow and Infiltration (I&I) Strategy and Analysis at The Regional Municipality of York. She has well-rounded experience in municipal wastewater system improvement, sustainability management, and strategic programming.  Ranin has dedicated her last 10 years at the Region to leading York Region's long-term I&I Reduction Strategy focusing programs on existing and new system enhancements, system-wide monitoring, I&I analyses and resiliency to climate change while fostering collaborative relationships with external stakeholders. Prior to that, Ranin was a senior specialist for Renewable Energy at ORTECH Consulting Inc. working on wind farm design projects and a research assistant at the Atmospheric Science and Technology division of Environment Canada. Ranin is a professional engineer in Ontario with a Master of Engineering degree from the University of Toronto and an Honors Bachelor Degree in Environmental Engineering from the Technion- Israel Institute of Technology. Ranin loves cooking, baking, and gardening, and enjoys all kind of sport activities.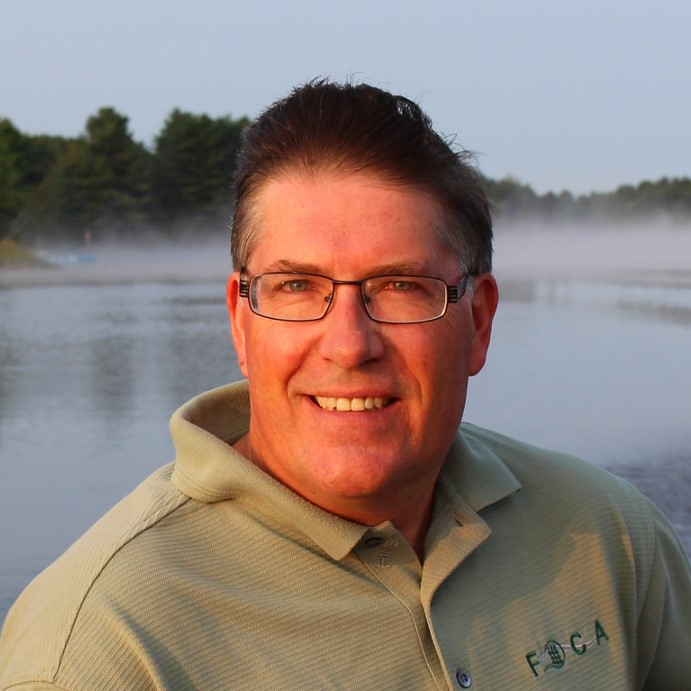 Terry Rees
Terry has been the executive director of the  Federation of Ontario Cottagers' Associations (FOCA) since 2004. FOCA is the largest waterfront landowner organization in Canada, representing 50,000 member families in 520 community associations. Terry has a B.A. in Economics from Western University, and a Certificate in Environmental Management from Ryerson University. Terry is a member of the Trent Source Water Protection Committee, the Ontario Biodiversity Council, and numerous other committees. Terry is FOCA's lead on Ontario's Lake Partner Program, the largest volunteer water quality monitoring program in Canada, and has volunteered on lake associations and with environmental initiatives for over 30 years. Terry has been a member of NALMS for over 15 years and was a 2012 Waters Next Award winner.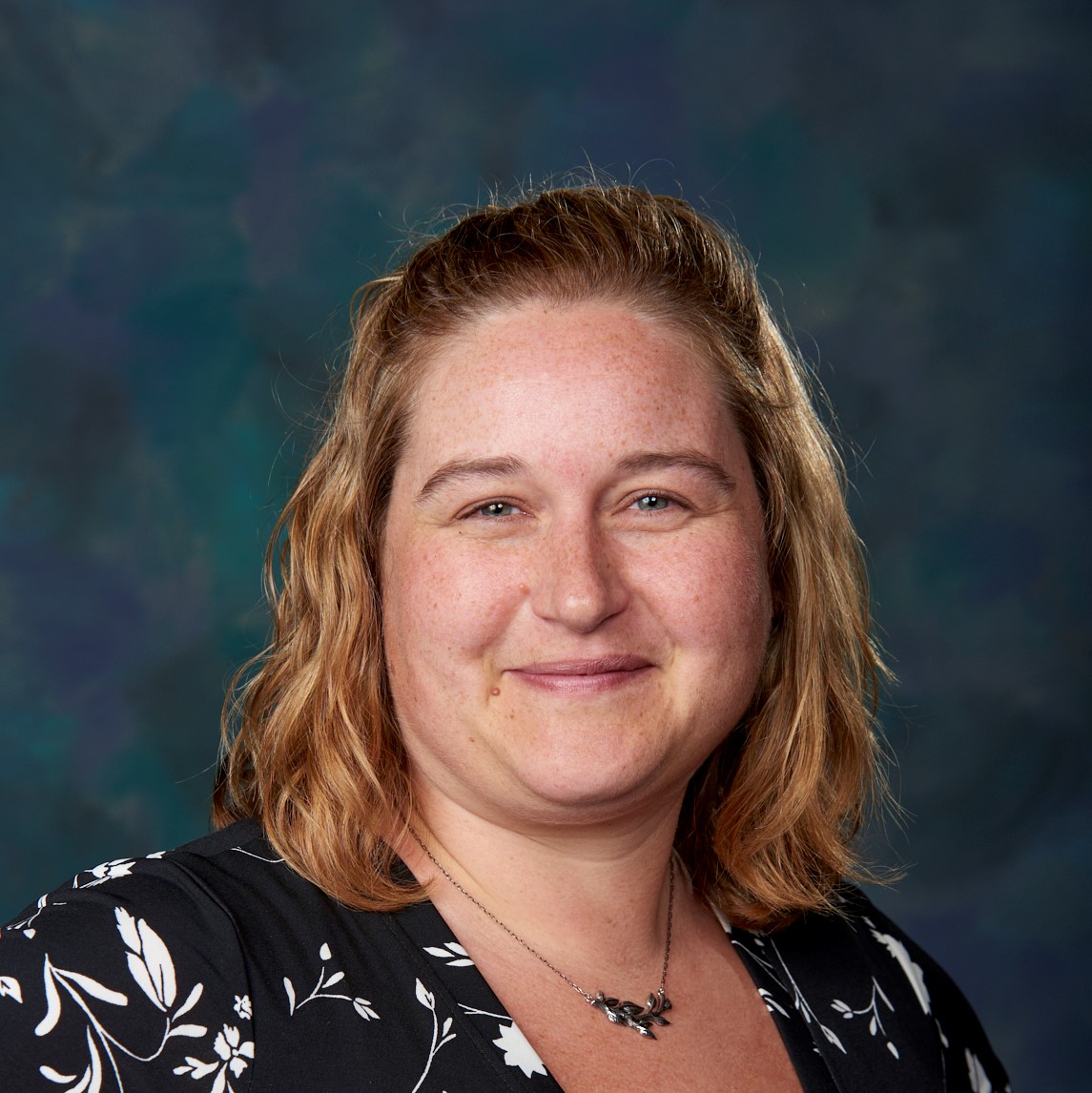 Emily Stahl
 Emily is the manager, Technical Services in the City of Guelph's Water Utility. In this role she is responsible for the technical team that supports the operational division. This includes management of capital programs, hydrogeology, water supply management and planning and sourcewater protection. As Guelph is reliant on groundwater for their municipal water supply these roles ensure the long term sustainability and protection of the resource. Emily is a professional geoscientist (P.Geo.) with a Masters in Water Resources Engineering possessing significant government and private consulting based experience in integrated water management, water resource planning, source water protection and associated technical studies and stakeholder engagement processes. Her experience has included working is both the private and public (municipal and conservation authorities) sectors.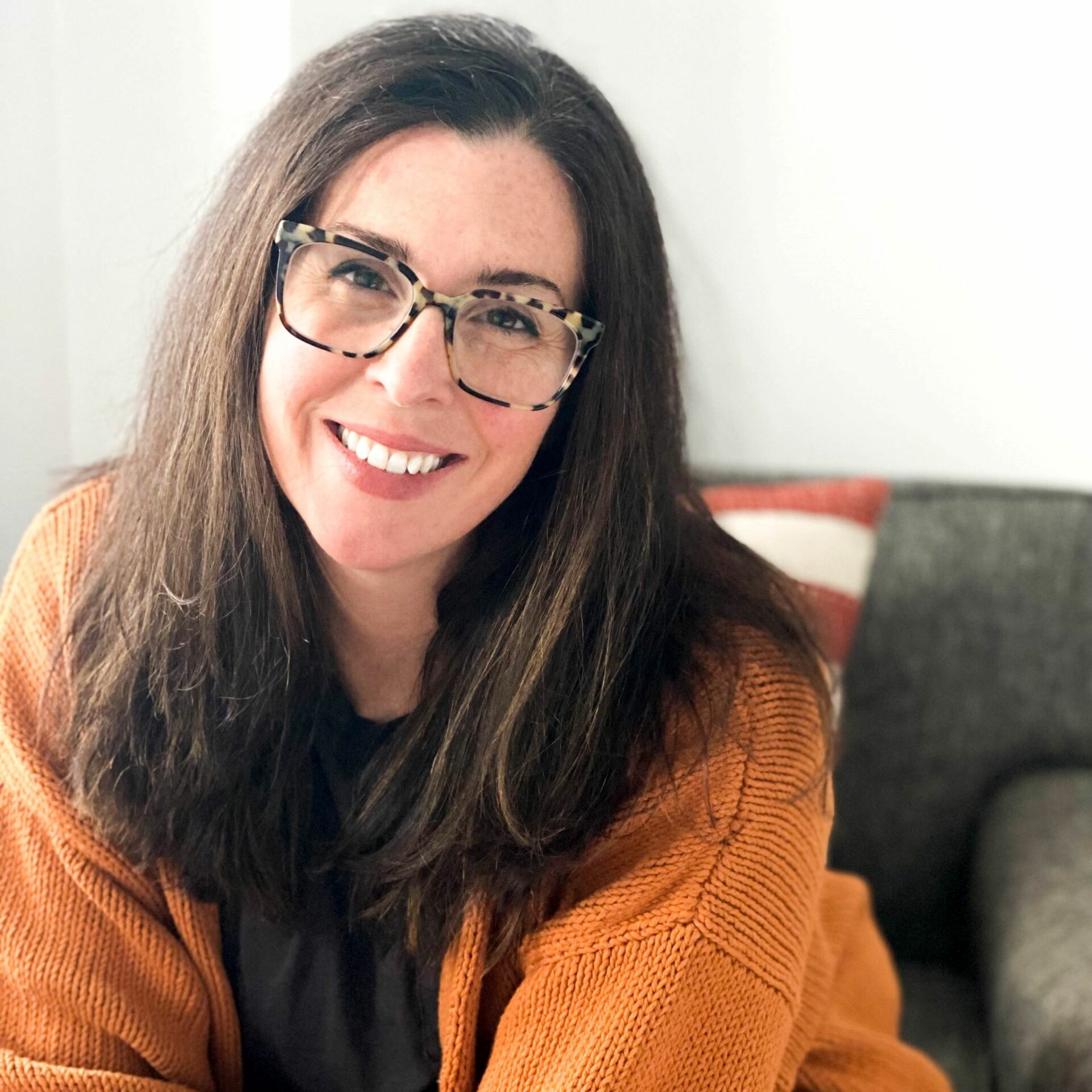 Jen Smith
Jen Smith is an experienced editor and writer, currently serving as the Editor of Water Canada. With a passion for environmental issues and an understanding of the water industry, Jen has played a vital role in shaping the publication's evolving content and ensuring its continued relevance to readers. In addition to her work as an editor, Jen is also one of the organizers of the Water Canada Summit, an annual event that brings together leaders and experts in the water industry to discuss and recognize innovation and excellence.
Before joining Water Canada, Jen worked as a magazine editor for an international environmental publication and as a freelance writer, covering a wide range of topics related to the environment, sustainability, and social justice. Jen also spent several years working in the public school system, focusing on empowering marginalized and at-risk youth through education and mentorship. Her commitment to social justice and equity continues to inform her work.
Constantly inspired by nature, when Jen isn't working she can be found elbow-deep in her garden or squinting through her binoculars at whatever bird lands at the feeder.