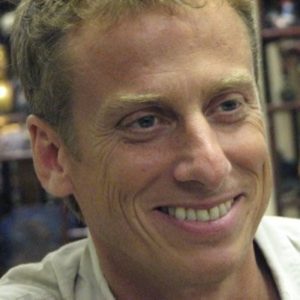 Kevin Boehmer
Kevin is managing director of the University of Waterloo's Water Institute. The Water Institute was established in 2009 to provide an on-campus network of excellence in water research, education, and innovation, with a particular focus on promoting interdisciplinarity. Water Institute researchers represent a wide breadth of disciplinary expertise with a membership of over 150 faculty members and 300 graduate students, who collectively span all six Waterloo academic faculties. The Water Institute is ranked among the world's top water research organizations.
Stephen Braun
Stephen has over 30 years of water resources experience in stormwater quality, urban drainage, riverine flooding, stream restoration, civil design, environmental assessment, and multi-disciplinary studies. He is a senior water resources engineer at Matrix Solutions Inc. and is currently president of the Canadian Water Resources Association. He is also a founding partner of CB Shield Inc. and co-inventor of several commercially available stormwater treatment devices.
Jon Grant
Jon Grant loves growing innovative technologies in the water sector because he can have a positive impact every day! He has worked on the commercial side of Smart Water for the past decade. He works with companies (e.RIS, Digital Water Solutions, Sentry, and Bishop) in the space on growth, export, partnerships, and commercialization.
At an AI startup he led the commercial side of the company, he translated complex AI concepts to business models and client needs leading to projects and partnerships on multiple continents. At WaterTAP, Jon oversaw research and export growth for the Ontario water sector. He worked with 30-40 cutting edge technologies to find the right clients, markets, investors, and partners. In doing so, he became a one-stop shop for Smart Water and innovative technologies for utilities to fill their most pressing needs.
He is on the WEF Utility Management Committee and has held various volunteer committee and board roles in the Ontario and Canadian water sector in the past. He has degrees from the University of Cincinnati, University of Dundee, and The London School of Economics.
Irene Hassas
Irene's enthusiasm in building and growing companies, as well as economic development of communities, has been the driving force in leading many projects in both private and public sectors.
In the private sector, she has managed sales, marketing, operations, and business development for water and wastewater treatment companies. Prior to joining the private sector, she served in the public sector (Toronto Public Health and Environment Canada).
As a board member and committee chair of different associations—such as the Ontario Environment Industry Association and Ontario Onsite Wastewater Association—Irene leads committee meetings and roundtables, organizes events, and leads discussions on industry challenges and opportunities with industry leaders and stakeholders such as MPPs and Ministers at Queens Park.
Robert Haller
Robert Haller is the executive director of the Canadian Water and Wastewater Association. He started with the CWWA in May of 2012 after 20 years as a senior municipal administrator where he oversaw several infrastructure projects including a new wastewater treatment facility. Robert holds a BA in Geography from Carleton University and a Masters in Public Administration from the University of Western Ontario where his work focused on water policy following the Walkerton tragedy. Robert has served on the Source Protection Working Group for the St. Lawrence River and has served on the Municipal Advisory Panel to the Ontario Clean Water Agency. He feels his work as a municipal town manager has made him a jack of all trades when it comes to municipal government and provides him the credentials to speak on behalf of municipal utilities across Canada.
Elizabeth Hendriks
Elizabeth has fifteen years of experience working nationally and internationally on water policy. In her capacity as vice president of WWF-Canada's freshwater program, she led the 2017 release of Watershed Reports—the first national assessment of the health and stressors of Canada's freshwater.
Building on the results of Watershed Reports, she is leading the Freshwater team in efforts to reverse the decline of freshwater ecosystems across the country with the intersection of technology, policy, and community building. Recently, this cutting-edge approach has included pairing community-based monitoring with the security of blockchain technology to better understand water health, and empowering citizen scientists to monitor their rivers using eDNA.
Elizabeth received her BA in International Development from Dalhousie University and her Master's in Environmental Studies from the University of Waterloo.
Linda Li
Linda Li is an engineer-in-training at Dillon Consulting. Since joining Dillon in 2017, Linda has been heavily involved in projects related to industrial wastewater treatment, international drinking water treatment process design, and municipal wastewater plant construction and upgrades.
Linda is a graduate of the University of Waterloo's Civil and Environmental Engineering program. Linda conducted her Master's research on sustainable treatment of municipal wastewater in cold regions.
Linda has been a dedicated WEAO member since 2014. She intially joined the association as the student chapter president at Waterloo. She now serves on the Young Professionals Committee at WEAO. Aside from WEAO, Linda serves on the International Water Association's World Water Congress Programme Committee. She will be leading the programming of the next World Water Congress in Toronto in 2022.
Eric Meliton
Eric Meliton utilizes his 13+ years of experience in facilitating the implementation of sustainable water, wastewater, and stormwater infrastructure for the Partners in Project Green program. Eric assists with stakeholder engagement, partnership development, and the execution of corporate social responsibility objectives directly with the business and governmental community.
Alan Shapiro
Alan Shapiro is a Vancouver-based water and sustainability professional whose work focuses on systems change, coordination, and capacity-building around water issues. Alan teaches Sustainable Business at the BC Institute of Technology and Science Communication at Simon Fraser University. He runs an independent consultancy, working with purpose-driven organizations on water and sustainability challenges. Alan also advises water and cleantech entrepreneurs and ventures through the Toronto-based Climate Ventures accelerator. Alan holds a Master's degree in Environmental Engineering from Columbia University and a Bachelor's degree in Environmental Earth Science from the University of Alberta.
Emily Stahl
Emily Stahl is the manager of technical services in the City of Guelph's Water Utility. In this role she is responsible for the technical team that supports the operational division. This includes management of the compliance, DWQMS, health and safety, operator certification, capital programs, and the water efficiency programs specialists and teams.
As Guelph is reliant on groundwater for its municipal water supply, these roles ensure the long term sustainability and protection of the resource. Emily is a Professional Geoscientist and a Water Resources Engineering Masters Candidate possessing significant government and private consulting based experience in integrated water management, water resource planning, source water protection and associated technical studies and stakeholder engagement processes.