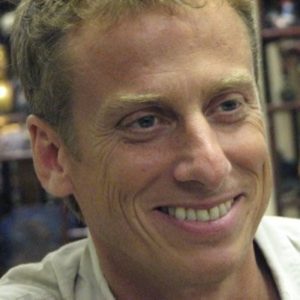 Kevin Boehmer
Kevin is the Managing Director at the Water Institute. Kevin has more than 20 years of professional experience in the environment and water sectors as a researcher, trainer, consultant and manager. Kevin is a Waterloo Region native and obtained his Bachelor of Environmental Studies in honours geography and his Master of Arts in regional planning and resource development from the University of Waterloo. In 1999, Kevin returned to Canada after work in Indonesia as a consultant. In Canada he spent the next eleven years working for the Canadian Standards Association (CSA) in Toronto. At the CSA, Kevin was director of the sustainability standards program. His team was responsible for developing national and bi-national sustainability standards (in areas such as sustainable products, social responsibility, sustainable forest management, carbon capture and storage) through multi-stakeholder technical committees involving government, industry, academia and civil society. In addition, Kevin also served as the International Secretary for the ISO Technical Committee on Environmental Management responsible for the development of the ISO 14000 series of international environmental and greenhouse gas management standards, before joining the University of Waterloo's Water Institute.
Stephen Braun
Stephen Braun is a water resources professional with over 25 years of consulting engineering and product development  experience. He background is in stormwater quality treatment, urban drainage systems, riverine flooding, and also multi-disciplinary environmental studies. Stephen is a co-inventor of several commercially available stormwater treatment devices and is a founding partner of the clean tech firm CB Shield Inc., which is a developer of stormwater technologies and a manufacturer of devices. Stephen is also a senior water resources engineer at Matrix Solutions Inc., national director of the Canadian Water Resources Association, and the past president of Canadian Water Resources Association, Ontario Branch. During his career he has directed and provided input to water quality and water resources engineering designs throughout Canada and internationally.
Hannah Cifuentes
Hannah is an experienced fundraising, marketing and communications professional with a demonstrated history of working in the international development and environment sectors. She has worked for a variety of leading non-profit organizations in Australia and Canada, including Pollution Probe, the Australian Red Cross and ActionAid
Hannah holds qualifications from Griffith University in a Master of Environment in Education for Sustainability and a Bachelor of Arts in Social Science and Social Enterprise. She is skilled in copywriting, multi-channel fundraising, direct-marketing, content creation and developing high-quality communications and marketing materials.
She is passionate about issues of human rights, women' rights, social justice and sustainable development. In her spare time, Hannah enjoys painting, spending time in nature, and travelling the world.
Jonathan Grant 
Jonathan Grant is the chief strategy officer at EMAGIN. His past work includes new product forecasting and analysis at BASES a service of Nielsen, market analysis and development for a startup healthcare company, and advising an early stage water analytics company. He holds a BBA in Finance and International Business with a minor in Philosophy from the University of Cincinnati. He received an MSc in International Political Economy from London School of Economics where he focused on the environment and water. Jon also holds an LLM in Water Governance and Conflict Resolution, a joint degree between the UNESCO-IHE Institute for Water Education in Delft, Netherlands and The IHP-HELP Centre for Water Law, Policy and Science (under the auspice of UNESCO) in Dundee, Scotland. Jon enjoys travel, hiking, and rugby. In his spare time he is the head coach for the Balmy Beach Rugby Club's Senior Women's team and the Central Ontario U18 Women's team. He's also a director of the LSE Toronto Alumni Chapter Board, and involved with CWN, OWWA, and WEAO.
Irene Hassas
As a Director at Aslan Technologies, Irene develops strategic plans and partnerships and business opportunities at the national and international levels, for the growth & expansion in different markets. Aslan is a global manufacturing company headquartered in Ontario, with a focus on making water and wastewater treatment systems more sustainable, and enabling timely and economically feasible developments in residential, commercial and industrial markets. Irene is a board member and committee chair of associations such as Ontario Environment Industry, Ontario Onsite Wastewater, Partners in Projects Green, and Ryerson University. She has completed a Master's degree in Environmental Studies from York University, an executive training from Harvard Business School in Aligning Strategy and Sales as well as Business Leadership Development from Ivey School of Business.
Robert Haller
Robert Haller is the executive director of the Canadian Water and Wastewater Association. He started with the CWWA in May of 2012 after 20 years as a senior municipal administrator where he oversaw several infrastructure projects including a new wastewater treatment facility. Robert holds a BA in Geography from Carleton University and a Masters in Public Administration from the University of Western Ontario where his work focused on water policy following the Walkerton tragedy. Robert has served on the Source Protection Working Group for the St. Lawrence River and has served on the Municipal Advisory Panel to the Ontario Clean Water Agency. He feels his work as a municipal town manager has made him a jack of all trades when it comes to municipal government and provides him the credentials to speak on behalf of municipal utilities across Canada.
Elizabeth Hendriks
Elizabeth Hendriks is a policy expert with over ten years experience working nationally and internationally. It was her work in Ecuador that inspired her to work within Canada to advocate for the sustainable management of Canada's communities and resources. Following her undergraduate work at Dalhousie University her graduate work at the University of Waterloo led to several publications including in the book, "Making the Most of the Water We Have: The Soft Path Approach to Water Management" and the industry magazine Water Canada. As a consultant, she led the creation of the first national database for water policy (www.waterpolicy.ca) and was invited by the U.S. State Department to explore in depth, water issues in the United States. Prior to working at WWF – Canada, Elizabeth worked at the POLIS Water Sustainability Project as the Water Policy and Governance Coordinator and as a Waterlution Associate hosting multi-disciplinary workshops on water issues across the country.
Liana Kreamer
Liana Kreamer holds an Honours Bachelor of Environmental Studies from the University of Waterloo, and has worked for more than a decade in social marketing. She is a skilled communicator who is passionate about helping the water sector share its stories. As Canadian Water Network's Communications Manager, Liana transforms scientific research into insights that shape national conversations about water policy and practice. She is also an accomplished curator on Twitter, highlighting the community's top stories and influential voices.
Pascal Lanctot
Pascal Lanctot is the sector specialist for water at SDTC and an experienced executive in cleantech SMEs active in the water space. Prior to joining SDTC, Pascal worked in the field of Intellectual Property where he helped prepare and prosecute various patent applications, including water treatment technologies. Pascal was also involved with a venture capital fund that invested in several water technology start-ups. Pascal's prior experience includes post-doctoral work at the Salk Institute in California where he worked on stem cell biology and neurogenesis. Pascal received a B.Sc in Physiology from McGill University as well as an M.Sc. and Ph.D. in Pharmacology (Biochemistry and Cell Biology) from Université de Sherbrooke. Pascal also obtained an MBA from HEC Business School with a focus on finance and technological innovation. Before pursuing graduate studies, Pascal worked at the Domtar research center as a wastewater treatment specialist. Pascal also holds a commercial pilots license for airplanes.
Linda Li
Linda Li is an Engineer-In-Training at Dillon Consulting and a graduate of the University of Waterloo's Civil and Environmental Engineering program. Linda conducted her Master's research on sustainable treatment of municipal wastewater in cold regions. Since joining Dillon in 2017, Linda has been heavily involved in projects related to industrial wastewater treatment, international drinking water treatment process design, and municipal wastewater plant construction and upgrades. Linda worked in the Northwest Territories developing Indigenous community engagement plans, preparing water license applications, and assisting with drinking water sampling programs. Linda has been a dedicated WEAO member since 2014 as the Student Chapter President at Waterloo. She now serves on the Young Professionals Committee at WEAO. Linda is one of the founding members of the 30-by-30 Committee at Professional Engineers Ontario. As a Young Professional who is passionate about knowledge sharing, Linda has been a guest lecturer at Ryerson University and a panelist at University of Toronto. Outside of work, Linda enjoys backpacking, rock climbing, and exploring food and cultures.
Tanja McQueen
Tanja McQueen is a seasoned business professional with 27 years of experience driving organizational change and transforming strategy into results in private sector, public sector, and not-for-profit roles, including CEO of a provincial association, senior executive with a water technology company listed on the Toronto Stock Exchange, and senior manager in local government. She is presently a member of the Board of Directors of WaterTAP, a technology accelerator organization that supports Canadian water technology companies based in Ontario to successfully validate, commercialize, and market innovative technologies that solve the world's most pressing water needs. Tanja retired in 2016 from the Chief Executive Officer role with the BC Water & Waste Association (BCWWA), a professional association with 4,600 members that represents the people who work every day to keep drinking water and wastewater systems clean and safe for all British Columbians. Over her career, Tanja has provided leadership for strategic planning, governance, and business operations. She holds a BBA in accounting and an MBA in marketing, both from the Schulich School of Business at York University, Toronto, and has completed the ICD-Rotman Directors Education Program.
Alan Shapiro
Alan Shapiro is a Vancouver-based water, sustainability, and science communication professional working in the water planning, sustainability, and engagement space. Alan teaches science communication and sustainable business at Simon Fraser University and British Columbia Institute of Technology and runs an independent consulting practice. He is a technical advisor for the Toronto-based Climate Ventures Earth Tech accelerator, providing support to entrepreneurs working on water issues and technologies in Canada. Previously, Alan served on the Youth Advisory Board for Waterlution and worked as an environmental consultant at PGL. Alan holds a Master's degree in Environmental Engineering from Columbia University and a Bachelor's degree in Environmental Earth Science from the University of Alberta.
Emily Stahl
Emily Stahl is the Manager, Technical Services in the City of Guelph's Water Utility. In this role she is responsible for the technical team that supports the operational division. This includes management of the compliance, DWQMS, health and safety, operator certification, capital programs and the water efficiency programs specialists and teams. As Guelph is reliant on groundwater for their municipal water supply these roles ensure the long term sustainability and protection of the resource. Emily is a Professional Geoscientist with a Water Resources Engineering Masters Candidate possessing significant government and private consulting based experience in integrated water management, water resource planning, source water protection and associated technical studies and stakeholder engagement processes. Her experience has included working is both the private and public (municipal and conservation authorities) sectors.
Krystyn Tully
Krystyn Tully is the founder and vice-president of Swim Drink Fish Canada. Krystyn has been organizing community events and organizations since her days as a high school student in Oshawa, Ontario. She helped Mark Mattson launch Lake Ontario Waterkeeper in 2001 and serves the organization to this day. Since then, Tully helped to organize a wide range of fundraising events grantwriting campaigns that helped to raise $2-million for Waterkeeper's work. She also spearheaded the creation of Swim Guide, a mobile app and website that connects people to clean, local beaches as well as Drink Guide, an app that documents drinking water advisories across Canada. These apps are now used by more than 1.8 million people in Canada and the USA. Tully has written or edited more than 400 articles about water and environmental policy. She has appeared before numerous municipal, provincial, and federal government committees. For four years, she coordinated a mentoring program that connected aspiring lawyers with communities facing environmental challenges. For two years, she was editor and co-host of a weekly radio program. In 2012, she wrote a series of features on beaches for blogTO and became a regular contributor to Huffington Post.
Kathryn Wortsman
Kathryn Wortsman joined the team at the MaRS Centre for Impact Investing in 2015 in the role of Fund Manager for the MaRS Catalyst Fund, an early stage Canadian focused impact venture fund focused on high impact companies that have the ability to generate high financial returns. Her passion in social finance was born 10 years ago when she joined Social Venture Partners NYC and then subsequently founded Social Venture Partners Toronto. Prior to MaRS, from 2012 – 2015, Kathryn co-founded Crest Capital Corporation, a search fund in Toronto and purchased two companies in the infrastructure cleaning and repair sector.  After 2 years of co-managing the business, Kathryn wanted to further expand her ability to catalyze capital for social and environmental good and merge the worlds of private equity and social impact. Kathryn was born and raised in Toronto, Canada and has an undergraduate degree from the University of Western Ontario and an MBA from Columbia University in New York.
Doug Vallery
Doug Vallery has been immersed in a love of water since an early age. Growing up by the shores of a pristine lake on the Canadian Shield, he has observed multi-decadal water transformations as a result of DDT, land use abuse, eutrophication, algae blooms, invasive species, acid raid, and climate change. As a water management scientist, he has contributed in areas of water permitting, groundwater protection, drinking water policy, watershed management, and point source discharge regulation. He has also managed collaborative relationships in environmental research, technology development, and community environmental awareness. Doug worked on transboundary International Joint Commission working groups on Great Lakes diversions and consumptive uses and water quality. While North American in background, Doug recognizes the need for global sharing of water experience to address water access and water shortages as the primary global security risk. He currently curates a Twitter site, @WaterTrends that illuminates global water issues and responses. Doug is a partner of the international stakeholder network, the Global Water Partnership.