PCSWMM + EPA SWMM5 Workshop
Instructor(s): Karen Finney P.Eng. M.Sc. (Water Resource Engineer)
Duration: Half-day (7:30 am – 12:00pm)
Estimated Value: $625 (this workshop is complimentary and included in your registration for the Canadian Water Summit).
Description of course: This course introduces EPA's Stormwater Management Model (SWMM5) using the latest PCSWMM interface.
This half-day course focuses on introducing the theory of the EPA SWMM5 model and demonstrating how to create a new stormwater model, from scratch, using instructor-led demonstrations and hands-on exercises.
This course is recommended for anyone interested in water modeling.  No experience is required.
Description of software: EPA's Stormwater Management Model (SWMM) is used for single event or long-term simulations of water runoff quantity and quality for both urban and non-urban areas.
PCSWMM is a user-friendly GIS-based interface built around the official version SWMM5.  PCSWMM has been used on thousands of modeling projects and is the preferred water modeling software for many agencies, universities, and consulting companies.
SWMM5/PCSWMM can be used for a variety of applications including integrated 1D-2D models, low impact developments (LIDs), stormwater, wasterwater and watershed scale models, radar acquisition and processing, flood forecasting systems and water quality analysis.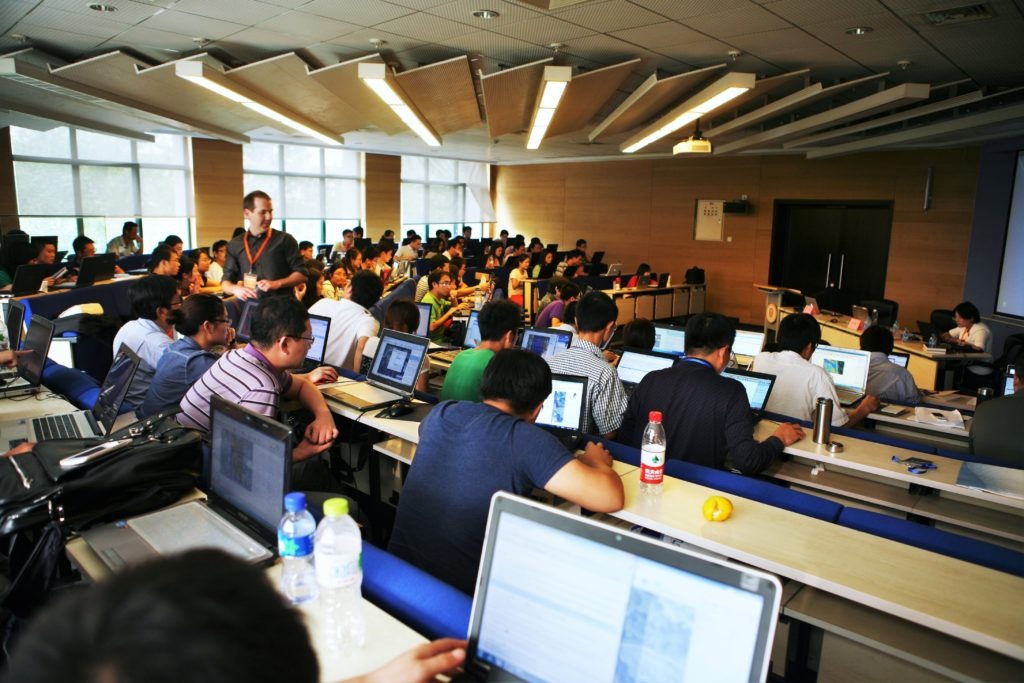 What is provided:
PCSWMM PROFESSIONAL 2D
WORKSHOP TRAINING MATERIALS

Real-world models and 50+ sample data files

URBAN DRAINAGE MODELING WORKBOOK

Online presentations and step-by-step exercises

SWMM USER'S MANUAL 5.1

The latest version of the EPA SWMM User Manual (2015)

SWMM REFERENCE MANUALS

Three volumes of SWMM reference manuals; hydrology, hydraulics, and water quality (LIDs)

RULES FOR RESPONSIBLE MODELING
BREAKFAST
What to bring:
15″ or greater laptop computer with the following specifications and installed software:

Administrative rights to install/remove software
Hands-on exercises and potentially other software (e.g. PCSWMM update) will be installed during the workshops on your laptop. Please ensure you have such rights or know the administrator's log-in procedures.
Training files are supplied on USB key at the workshop. Please ensure your laptop's USB port (type A) has not been blocked for security purposes.
Microsoft Windows 10, 8, or 7 operating system
Microsoft .NET 4.5 framework
Minimum physical memory: 4 GB
Minimum free disk space: 20 GB
Minimum screen resolution: 1600 x 900 pixels
We strongly recommend a 15″ or larger screen, with a resolution between 1600×900 pixels and 1920×1200 pixels and text size set to 100%. This will enable the exercise instructions and the software to be displayed on the screen side-by-side.
Microsoft Excel (usually part of Microsoft Office)
2 button mouse with wheel (strongly recommended)
Power supply
We recommend against using a tablet, Microsoft Surface Pro or any underpowered, ultralight, or older laptop