Thanks to our 2022 Speakers!
The preliminary 2023 Summit program is live. We are still accepting abstract submissions until February 17th.  Submit an abstract to be considered for our program in Ottawa!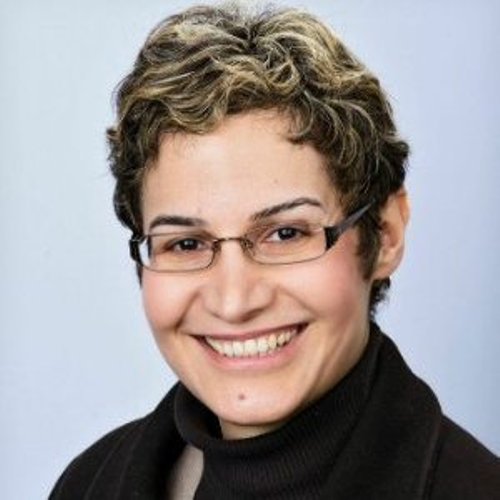 Irene Hassas, Asland Tech
As the Vice President of Corporate Development and Partnerships at Aslan Technologies, Irene develops strategic plans, partnerships and business opportunities at the national and international levels for growth and expansion.
Her enthusiasm in building and growing companies as well as economic development has been the driving force in leading many projects in both private and public sectors. In private sector, she has managed sales, operations and business development in the Cleantech sector. In public sector, she has developed and implemented programs to support industry and recommended innovative processes and technological solutions to address environmental issues. Her international experience has been in business development in jurisdictions such as the United States, Latin America, South East Asia, Middle East and South Africa.
 As a member of the board of directors, technical advisor and committee chair of different associations, she leads committee meetings and roundtables, organizes Cleantech events, liaise with government and leads discussion on industry opportunities and challenges with stakeholders. 
She holds a Master's degree in Environmental Studies from York University and has completed executive programs at Harvard Business School and Ivey School of Business In Aligning Strategy and Sales and Leadership Development.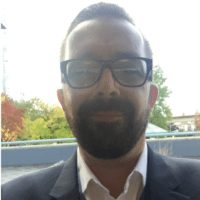 Marek Ratajczak, Metro Vancouver
Marek Ratajczak is a Project Manager with 18 years of experience managing multi-disciplinary water and wastewater infrastructure projects. Marek received a B.A.Sc. and M.A.Sc. from the University of Waterloo, and is currently managing the Iona Island Wastewater Treatment Plant (IIWWTP) Upgrade program located in Metro Vancouver, BC. The program conceptual design was completed in March, 2022 and the program is now moving into preliminary design planning including wastewater treatment pilot testing, and procurements.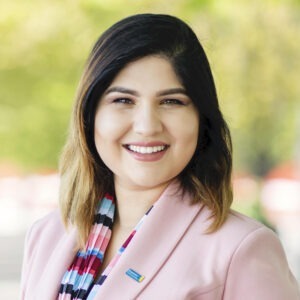 Farokh Kakar, Toronto Metropolitan University
Farokh laqa Kakar is a Ph.D. Candidate at the Civil Engineering department of Toronto Metropolitan University and an instructor at George Brown College in Toronto, Canada. She is the president of Canadian Young Water Professionals at International Water Association (IWA), President of Graduate Leadership Council at Ontario Water consortium, and Vice President of Young Professionals in the Canadian Association for Water Quality (CAWQ). In addition, she is the Global Ambassador at the Society of Women Engineers. She has won the most prestigious Ph.D. scholarship in Canada, which gives her the privilege of being a Vanier scholar. This competitive scholarship is given based on leadership and academic excellence, only a few per university. During her studies at Toronto Metropolitan University, she has joined more than 25 conferences playing different roles as conference chair and co-chair, and has won seven best presentation awards. Three of them are the best student presentation awards (First place). Also, she has won the TA award of excellence at Toronto Metropolitan University and has served the community at the senate level. While in Afghanistan, Farokh was an Assistant Professor and vice dean of the engineering faculty at Balkh University. She also led women-related projects regarding teacher training at the International Assistance Mission. She has won several teaching developments awards from USA and Germany while in Balkh University.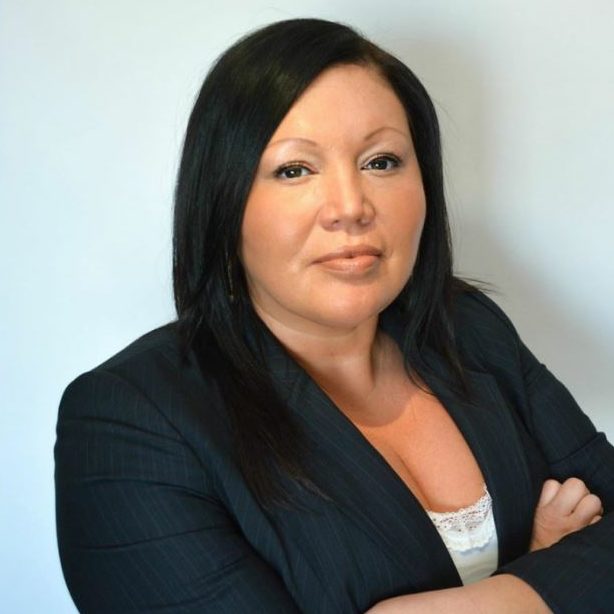 Melanie Debassige, OFNTSC
Melanie Debassige, MBA, ICD.D – Currently serves as the Executive Director of the Ontario First Nations Technical Services Corporation. Melanie was appointed to the Ontario Clean Water Agency Board of Directors in October 2013 where she serves as a Board Director and Chair of the First Nations Committee of the Board. In March 2018, she was appointed to the Board of Reconciliation Canada where she holds the position of Director/Treasurer. Melanie completed the Director's Education Program at the Rotman School of Management and is a certified corporate director which complements her Master's in Business Administration. Melanie was recognized in 2015 by the Canadian Board Diversity Council in the Diversity 50 which is a list of highly-qualified board candidates. In 2018, Melanie undertook the role as strategic advisor to the National Energy Board of Canada on Indigenous issues. In August 2019, she was appointed to the Board of Directors of the Canada Energy Regulator. In 2019, she was recognized in Canada's Most Powerful Women: Top 100. Most recently she was appointed to the Provincial Sectoral Audit Committee, Community Services.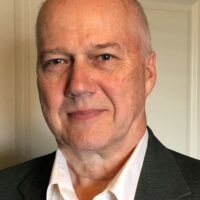 Paul Griss, Boldon Group Inc.
Paul Griss is Vice-President of the Alliance for Water Stewardship (a4ws.org), Chair of the AWS Risk, Governance and Reputation Committee, and a director of Water Stewardship Assurance Services (https://watersas.org/).  For over thirty years, Paul has worked with leaders from government, industry, not-for-profit organizations, First Nations, and academia on a wide range of conservation and environmental protection issues across multiple sectors and spanning the entire country.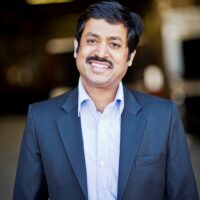 Dr. Yogendra Chaudhrye, ECOCanada
As Vice President, Professional Services & ESG at ECO Canada, Yogendra oversees the development and delivery of professional services to support the rapidly growing network of the Canadian environment and sustainability workforce. He provides strategic insight and technical support for environment and sustainability programs and works closely with a diverse range of stakeholders including government, industry, Indigenous partners and the environment & sustainability professionals.
For over 25 years of his career in the Environment and Sustainability sector, Yogi has delivered projects in over 20 countries in Asia, Africa, Europe and North America. Yogi holds a Ph.D. in Environmental Science and MBA from University of Alberta. He also supports a number of Canadian and international academic institutions, standard-setting organizations, and industry associations in various professional capacities.
 Yogi leads ECO Canada's Accreditation Program, Professional Certification Program, Corporate Training, Technical and Professional Services, ESG initiatives and ECO Canada's Indigenous programs focused on Indigenous training and employment.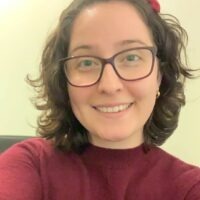 Zanina Ilieva, Toronto Metropolitan University
Student Scientist: PFAS Remediation Study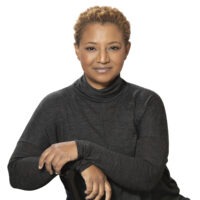 Michelle Samuela, Xylem
Management and engineering professional. Over 20 years of experience ranging through process design and optimization, strategic planning and capital delivery, regulatory compliance, quality/environmental management systems, and policy development. Collaborative team builder, relying heavily on innovation, creative problem solving and great people skills to foster buy-in and drive results. Analytical, systematic and thorough, utilizing proven frameworks to continuously improve business processes that strengthen efficiency, effectiveness, and profitability.
Specialties: Asset Management, Digital Transformation, Clean Technology, Water/Wastewater Treatment, Utility Management, Project Management, Government Relations, Leadership, New Venture Creation, Entrepreneurial Finance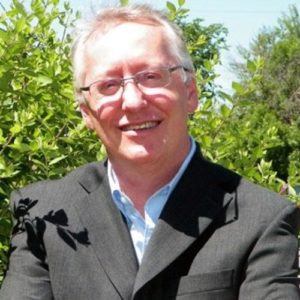 Robert Haller, CWWA
Robert Haller is the executive director of the Canadian Water and Wastewater Association, a role he took on after almost 20 years as a senior municipal administrator – most of those years serving as a CAO for small and medium-sized communities.   Robert leads the CWWA as the national voice for water and wastewater in Ottawa and promotes collaboration between all the water organizations across Canada.  Robert has served on a number of national roundtables representing the utility sector to the federal government.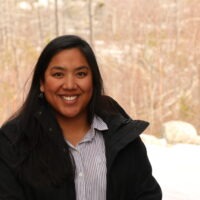 Anna Naylor, Students on Ice
Anna is the program manager for Blue Futures Pathways at the SOI Foundation. Anna brings experience in project management, program development, and youth engagement in the Sustainable Blue Economy. Anna has a specific passion for ocean education and increasing the awareness of opportunities for youth within the Ocean Sector.
After graduating from Dalhousie University with a Masters in Marine Management, Anna co-founded OCEANS-NS, a registered not-for-profit organization that seeks to enhance and strengthen oceans education in Nova Scotia. Partnering with different organizations, OCEANS-NS completed numerous projects that helped raise awareness of the importance of the ocean sector and opportunities in ocean-related careers in Nova Scotia. In 2015, OCEANS-NS received the Gulf of Maine Visionary Award for their work and dedication.
As a diver and open water swimmer, Anna spends her spare time in search of new bodies of water to explore. Swimming once from New Brunswick to PEI for GiveToLive: The Big Swim, a fundraiser for Brigadoon Village, Anna is constantly on the lookout for other awesome challenges.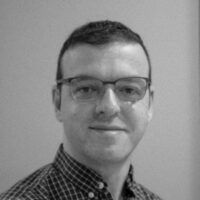 Steve Desrocher, Waterfront Toronto
Steve is currently the Director of Soil and Groundwater Management with Waterfront Toronto.  He started his professional career in the late 1990s working on site investigation and remediation programs under State and Federal regulatory programs across Georgia, Alabama, Tennessee and Florida.  Returning to Canada in 2000, he continued his consulting career investigating and remediating a variety of active manufacturing, pipeline, and rail facilities.
In 2006 when, employed by the Ontario Realty Corporation as an Environmental Specialist at the time, he got involved in the West Don Lands flood protection and brownfield redevelopment program.  His involvement with Toronto's waterfront revitalization has been continuous since that time, and has included the East Bayfront, Quayside and Central Waterfront Lands.  Most recently, his work has include the environmental risk management and soil management programs for the Port Lands Flood Protection Project.
In addition to his project experience, Steve has been involved with the ongoing evolution of Ontario's brownfield regulatory framework, engaging in the Ministry's consultation programs on O. Reg. 153/04, O. Reg. 511/09, the Modified Generic Risk Assessment process and the excess soil regulation.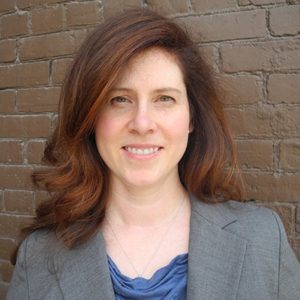 Lara Ellis, ALUS
Lara Ellis is Senior Vice-President of Policy and Partnerships of ALUS. She is eager to scale the conservation work of ALUS Canada by finding effective ways to strengthen environmental protection and grow community sustainability and resilience.  Lara is focused on the development of new regulated and unregulated ecosystem services markets and growing support for natural infrastructure on agricultural lands.
Lara is pleased to be a member of the Women for Nature network which links 150 influential Canadian women to leverage efforts to save wildlife and protect nature. Her contribution to developing innovative environmental solutions was recognized with a Clean 50 award in 2017.
Prior to her work at ALUS, Lara worked at the Ivey Foundation, Nature Canada and CPAWS-Wildlands League promoting forest conservation, protected areas, and sustainable resource use.  She has two degrees from McGill University, a B.A. in English Literature and a Master's of Management (McGill-McConnell Program).   She is based in Toronto, Canada.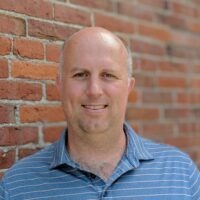 Ben Kerr, Foundry Spatial
Ben Kerr is the Founder and CEO at Foundry Spatial. He has cultivated and led a team of scientists and creators who are changing how governments, water users, and conservationists engage with water-focused science and data to achieve sustainable outcomes. A professional agrologist, Ben has more than 20 years of experience working on initiatives from local to continental scales. This experience enabled him to recognize an unmet need for scientifically derived and defensible water information, delivered in a clear and understandable format. Water management professionals share a common pain around finding, accessing, and analyzing data collected and stored by multiple organizations, and interested parties often neither have the skills to do it themselves, nor the money to hire consultants to seek insight for them. Ben will share examples of how bringing automated water intelligence tools to freshwater management has promoted better environmental decision-making.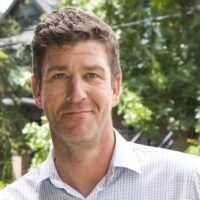 Don Forbes, Waterfront Toronto
Don Forbes, Project Director, joined Waterfront Toronto in early 2018 to oversee the design and implementation of earthworks, soil management activities and soil remediation on the Port Lands Flood Protection and Enabling Infrastructure Project. Prior to joining Waterfront Toronto Don oversaw environmental investigation and management activities for Metrolinx in support of the GO Train expansion program, construction of Light Rail Transit and the development of new stations. While he was with Infrastructure Ontario he undertook the design and execution of the environmental site assessment and brownfields approvals program for the redevelopment of Toronto's West Don Lands as the 2015 Pan/Parapan Am Games Athletes' Village, River City, Corktown Common and Underpass Park.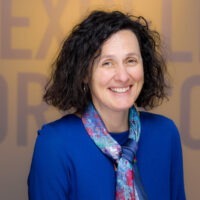 Dr. Pamela Robinson, Toronto Metropolitan University
Dr. Pamela Robinson MCIP RPP is a professor and the Director of the School of Urban and Regional Planning at Toronto Metropolitan University (formerly Ryerson). Throughout her career as a planner her research and practice have focused on complex, emergent challenges that Canadian communities face. Her current research asks: who is planning the Canadian smart city? In 2020 Pamela received the inaugural Canadian Institute of Planners President's Award: Academic. She is an Advisor on the Toronto Public Library's Innovation Council and serves on the Board of Directors for the Metcalf Foundation.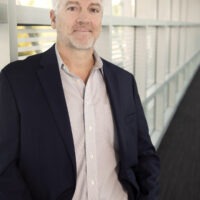 Jon Radtke, Coca Cola
Jon Radtke is the Water and Agriculture Sustainability Program Director for Coca-Cola North America. In this role, he manages the company's water stewardship and sustainable ingredient sourcing programs, which assess and mitigate water and supply chain risks facing Coca-Cola operations. Primary areas of focus include water conservation in manufacturing, source water protection, community water partnerships, sustainable agriculture initiatives, and marine litter strategies. Mr. Radtke's leadership has helped to position The Coca-Cola Company as an industry leader in water stewardship. Jon holds a B.S. degree in Geology and a M.S. in Hydrogeology with 30 years of professional experience in sustainable resource management.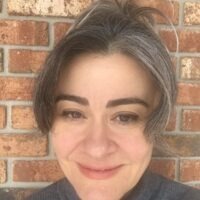 Dr. Banu Örmeci, Carleton-Global Water Institute
Dr. Banu Örmeci received her MS and PhD degrees from Duke University (USA). She is the Jarislowsky Chair in Water and Global Health, Canada Research Professor in Wastewater Treatment Engineering, and the Director of the Global Water Institute at Carleton University. She leads an internationally recognized research program on wastewater and biosolids treatment, and her research generated several patents and new technologies on real-time monitoring of water and wastewater. Her research program is directly related to the protection of public health and the environment and aims to offer solutions to not only global problems but also to specific issues faced in Canada. Dr. Örmeci serves on the Strategic Council of the International Water Association (IWA), the largest international water organization for water professionals and academics. She is the past chair and current board member of the IWA Sludge Management Specialist Group and the Co-Chair of the IWA COVID-19 Task Force. Dr. Örmeci received Water Canada's 2021 Water's Next Award in the Academic Leader Category.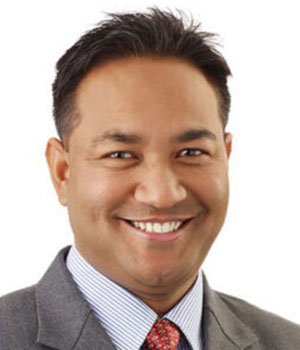 Indra Maharjan , OCWA
Indra Maharjan is the director of innovation, technology, and alternative delivery at the Ontario Clean Water Agency (OCWA). In this role, he builds strategic partnerships to develop and deliver innovative projects through alternative delivery models. He also fosters innovative solutions in the water and wastewater sector by working with technology providers and municipalities. In addition to this, Indra helps transform existing water treatment plants and wastewater treatment plants into net zero resource recovery facilities through codigestion, waste diversion, clean fuel generation, and alternative delivery models.